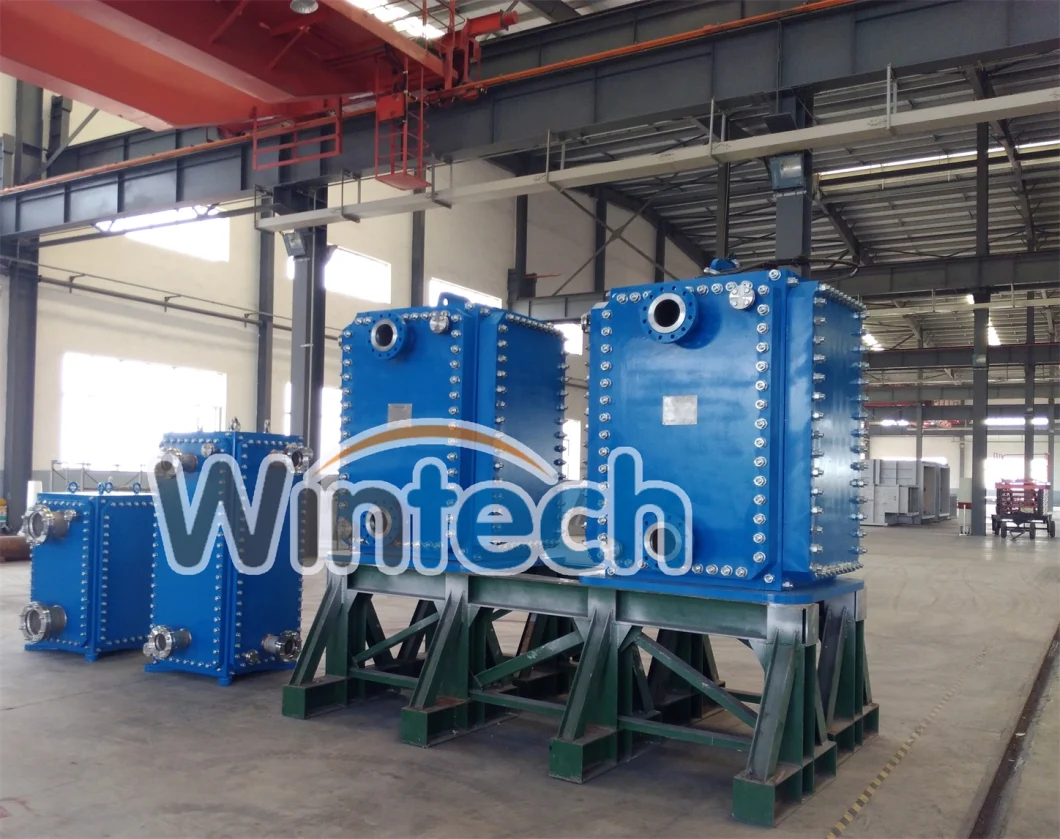 Product Information of All Welded Plate Heat Exchanger:
The all welded plate heat exchanger is composed of heat exchange core, column, blind plate, upper cover plate, lower cover plate, baffle plate, sealing gasket, etc. This all welded plate heat exchanger takes stainless steel plate bundles as heat transfer elements. Each two plates are welded by resistance seam welding, and the plate bundles are welded and connected with the columns by manual argon arc welding. This double welding thoroughly avoids the risk of leakage.Surrounding blind plates are bolted, so it is easy to disassemble to clean the plate bundles.

All welded plate heat exchanger is a new generation of high heat transfer efficiency equipment, combining the advantages of both detachable plate type and tube type.

Compared with traditional heat exchanger, it broke through the conventional plate heat exchanger design thought, has high heat transfer efficiency, compact structure, small temperature difference, easy cleaning, fast installation, wide applicable temperature range, high adaptability. This design can be used in petroleum, chemical, electric power, metallurgy, shipbuilding and other industries in the process of heating, cooling, condensation and waste heat recovery.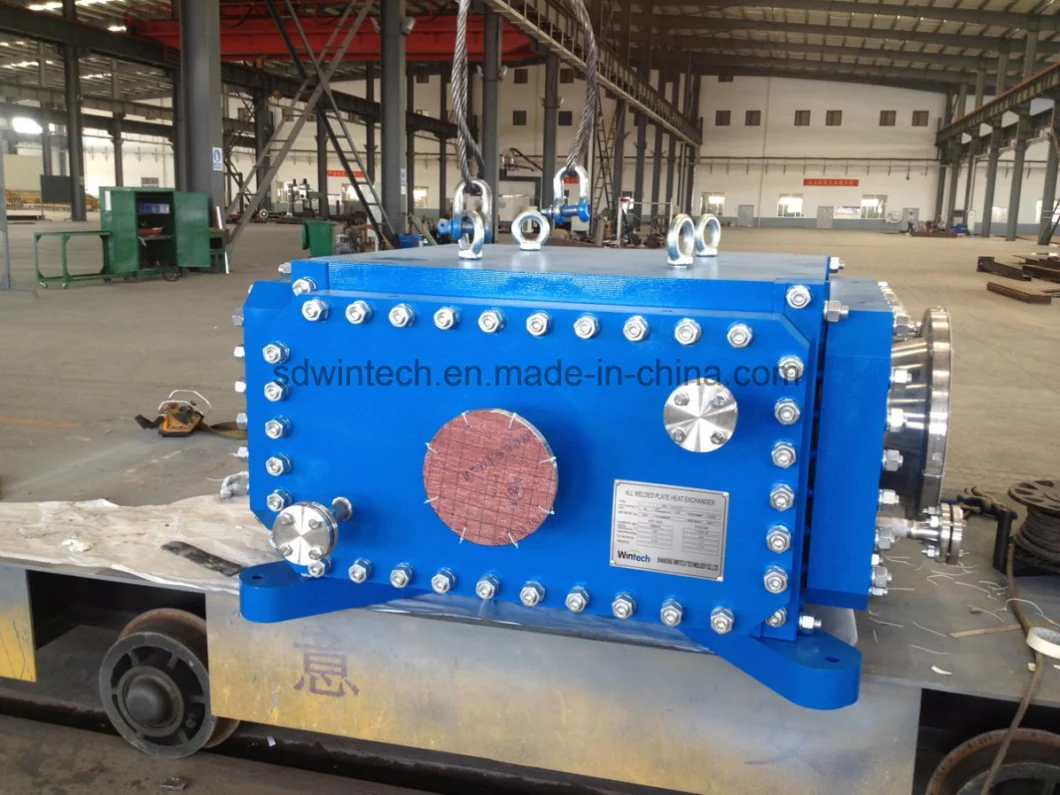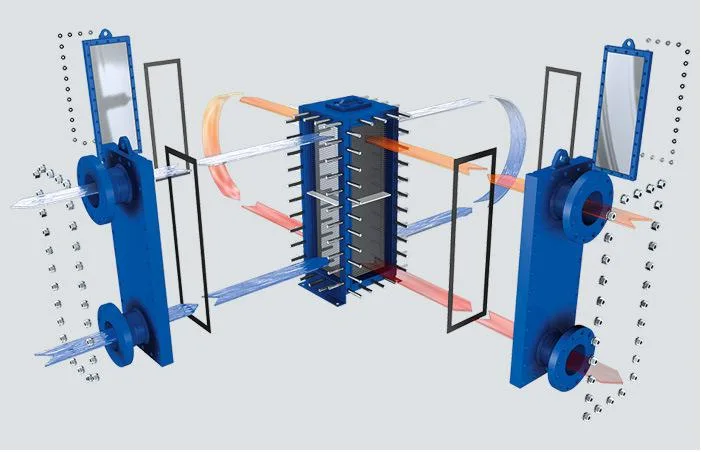 Product Features of All Welded Plate Heat Exchanger:
·This heat exchanger can be used as tower top oil and gas condensor, liquid to liquid cooler and reboiler.

·The heat exchange core is a fully welded plate bundle, and the blind plates are connected by bolts. It can be quickly installed, disassembled and easily cleaned.

·Diagonal corrugated symmetrical flow channel, conducive for turbulance and high heat transfer efficiency.

·Wide and short straight channel, suitable for easily blocked conditions such as solid particles, viscous oil, etc.

·Compact structure and small size, can be vertical or horizontal.

·A wide variety of materials available: SS304, 316L, C-276, 2205, SMO254,TAI, etc.

·Design pressure 3.2Mpa, design temperature 400ºC.
Introduction of Shandong Wintech:
Wintech was founded in 2012 and it is a leading manufacturer and exporters of heat exchange equipments in China. Our products have independent intellectual property rights, 4 pcs invention patents, 12 pcs utility model patents. We are comitted to produce high quality heat exchanger, air preheater, air cooler etc .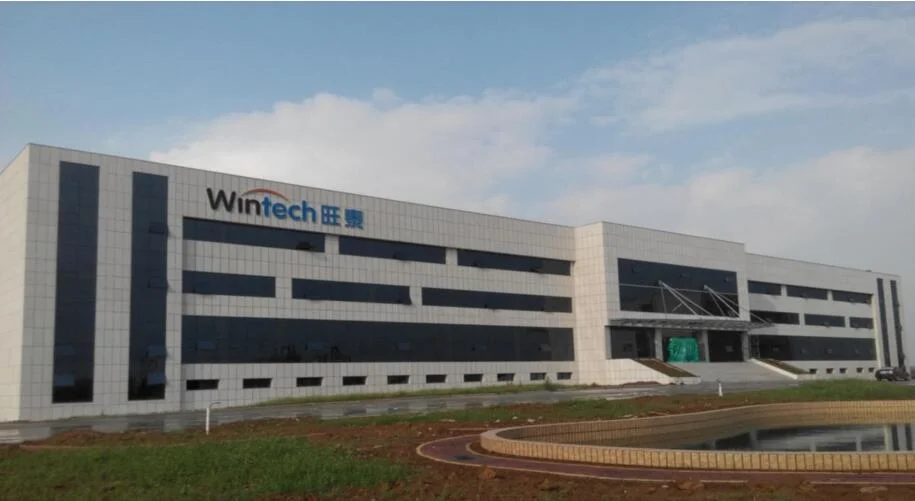 Main products of Wintch: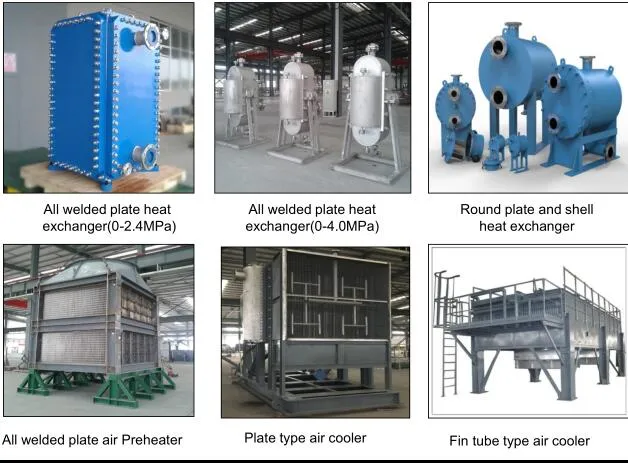 Wintech has significant experiences and strong manufacturing process technologies. We adopted the most advanced manufacture equipments and testing instruments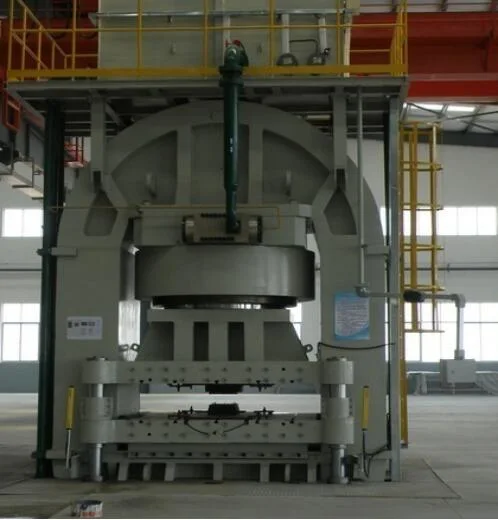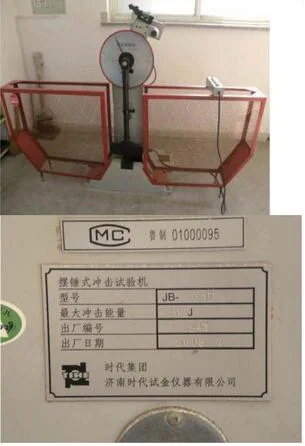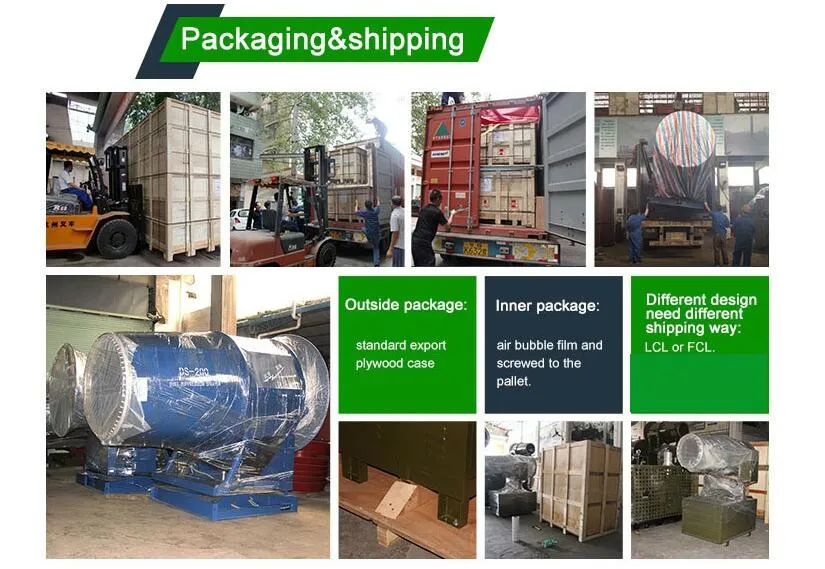 FAQ:
1. Q:Are you a factory or trading company?
A:We are one of the largest heat exchanger manufactory in China
2.Q:Can we visit your factory before placing orders?
A: Sure, warmly welcome to our factory!
3.Q:What ' s the in fo needed if I send one inquiry ?
A : Pls tell us the working conditions, mediums,t emperature ,pressure, equipment ' s m ateria l,size,quantity, and other special requests
4.Q:What is the MOQ?
A:MOQ is one complete set of equipment.
5.Q:How does your factory do quality control?
A:Quality is priority ,we make relevant strict testing before delivery
Our factory has already obtained ISO9001 quality and ISO 14001
Environmental management system certificate