hot water copper heat exchanger for fan heater



Product Description
Use the Water to Air Heat Exchanger - 16 inch x 18 inch - HTL1618 with Hydronic Hot Water Boilers with or without Glycol. Use in existing Plenums and used for new and existing hot air furnaces.
Designed to be added into existing or new duct work - adds hot water space heating for new or existing water heaters or hot water boilers. Inlet and outlet connections are 1" diameter copper supply and return piping. Inside diameter for connections is 1 inch - outside diameter is 1 1/8 inches 1/2 Inch duct flange for mounting.
A - 16 Inches / B - 18 Inches / C - 3.5 Inches / D - 11.5 Inches
The amount of heat transferred is dependent on the delta T (difference of temperature between the two fluids). It also depends on the amount of fluid moving through both sides of the heat exchanger
Drawing: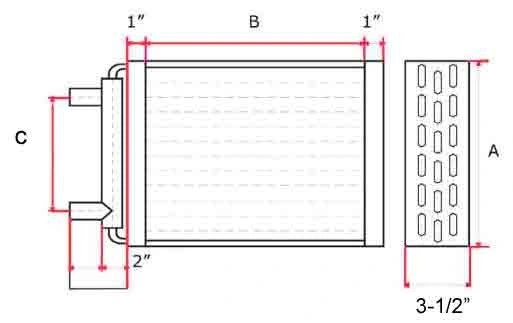 Different size, Customized according to client's requirements:
| | | | | | |
| --- | --- | --- | --- | --- | --- |
| Item | Btu | CFM | Pressure Drop Air | Pressure Drop Water | GPM |
| 12x12 | 50,000 | 700 | 0.5 | 0.2 | 6 |
| 12x18 | 80,000 | 800 | 0.5 | 0.2 | 6 |
| 14x14 | 85,000 | 800 | 0.5 | 0.2 | 7 |
| 14x18 | 95,000 | 800 | 0.5 | 0.2 | 7 |
| 15x15 | 98,000 | 1000 | 0.51 | 0.206 | 8 |
| 16x16 | 90,000 | 1250 | 0.51 | 0.257 | 8 |
| 16x18 | 100,000 | 1650 | 0.81 | 0.254 | 10 |
| 18x18 | 130,000 | 2000 | 0.91 | 0.325 | 12 |
| 18x20 | 140,000 | 2350 | 1.32 | 0.359 | 14 |
| 19x20 | 150,000 | 2500 | 1.49 | 0.388 | 15 |
| 20x20 | 160,000 | 2700 | 1.38 | 0.4 | 16 |
Packing details: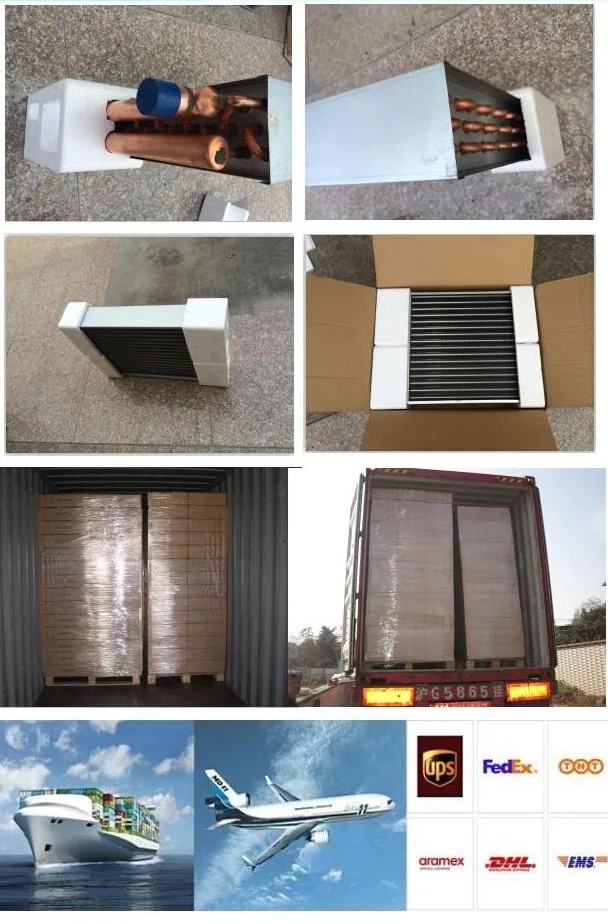 Factory Workshop