Product Dimension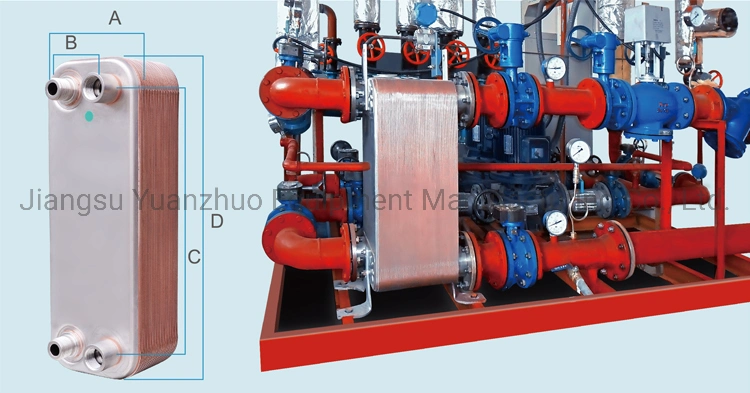 | | | | | | | | | | |
| --- | --- | --- | --- | --- | --- | --- | --- | --- | --- |
| Model | A(mm) | B(mm) | C(mm) | D(mm) | Thickness (mm) | Weight (Kg) | Stagnant Fluid Volume (L) | Design Pressure (Mpa) | Max Fluid (L) |
| ZL52A | 111 | 50 | 466 | 525 | 10+2.35N | 1.9+0.215N | 0.047(N-2) | 3/4.5 | 18m3/h |
Application
Refrigeration Systems:
Evaporator,
Condenser,
Economizers and Desuperheaters
Air dryer
Heat pump
Absorption chiller
HVAC
Radiant Floor,
Snow Melt,
Boiler and
Solar water heat exchanger
District heating
Other Industrial applications such as:
Heat Recovery and
Oil Cooler: Hydraulic oil cooling, engine oil cooling, and fuel oil heating.
Steam Heating.
Flat plate heat exchanger
Beer wort cooler
Milk pasteurization
Wind turbine oil cooler
Marine oil cooler
YOJO Heat Exchanger Advantage:
High Efficiency
The embossed pattern of the YOJO's special heat transfer plates promotes high turbulence at low fluid velocities. The high turbulence results in very high heat transfer coefficients.
Compact Size
YOJO's brazed heat exchanger can be anywhere from 50% to 80% smaller than other types of heat exchangers. It requires less floor space due to the high thermal efficiency of the stainless steel. The plates are brazed together at high temperatures, allowing the heat exchanger to be compact, leak tight, and rugged.
Close Approach Temperatures
Close-approach temperatures of 1-2°F (0.5-1.0°C) are possible because of true counter flow and high heat transfer efficiency of the plates. This is an important factor in regeneration and heat recovery processes.
High Temperature and Pressure Ratings
YOJO's Brazed Plate Heat Exchanger maximum working pressures from 300 psi to 650 psi, and temperature ratings of 350°F.


YOJO BPHE Product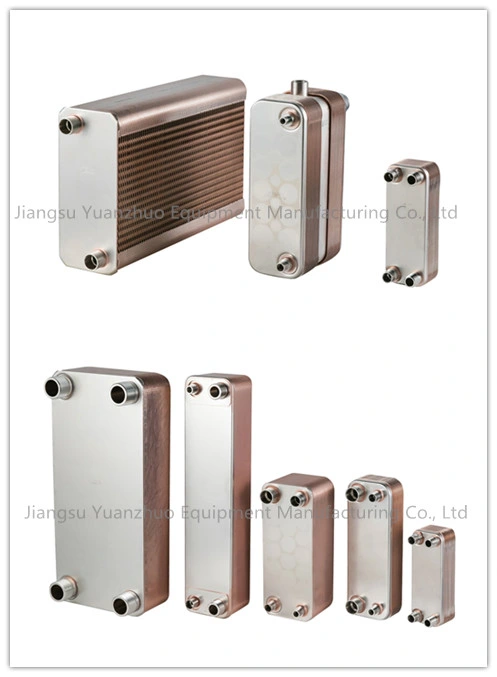 YOJO Factory Show