Midea CAC Introduction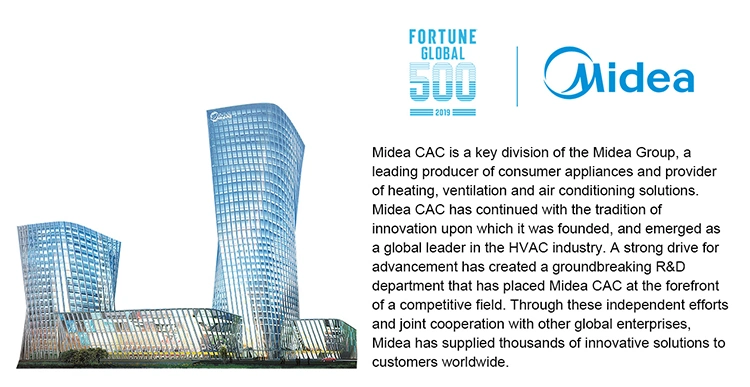 Midea Product Portfolio

Products Show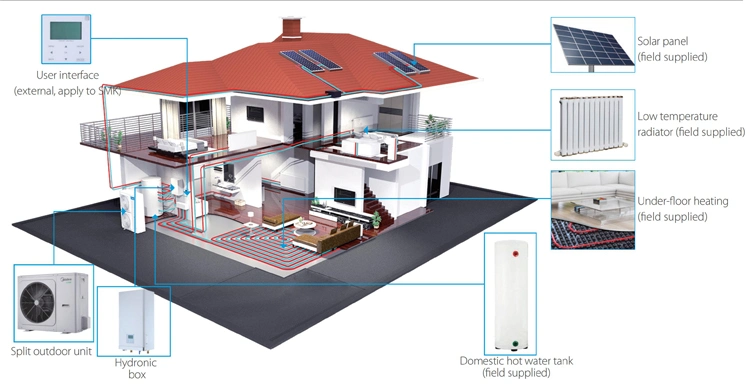 Application

Heating + Cooling + Domestic hot water

Structure type

Split (Heat pump and hydronic box are independent)

Refrigerant piping

Between heat pump unit (outdoor) and hydronic box (indoors)

Water piping

Between hydronic box and indoor heating appliances

Installation

Refrigerant piping and water piping

Combinational parts (field supplied)

Under-floor heating loops
Fan coil units
Low temperature radiators
Domestic hot water tank(external, apply to SMK)
Auxiliary heat sources(such as water heaters and boilers)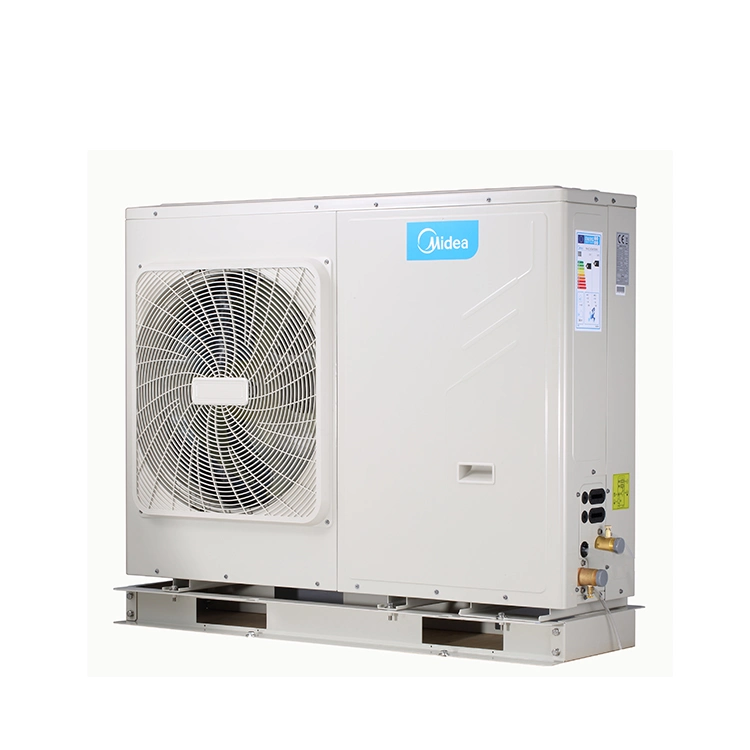 Product Details
M-Thermal Split type boasts a compact structure design and the water pipe is connected
between the hydraulic kit and indoor heating appliances, realizing no frozen risk and saving
much insulation work. It not only supplies hot water for fan coil, floor heating system, sanitary
water tank, but is also compatible with the solar collector, gas furnace, boiler and other heat
sources.
| | |
| --- | --- |
| Power supply | 220-240/1/50 V/Ph/Hz |
| Heating capacity | 4.10-15.50KW |
| Cooling capacity | 4.10-14.50KW |
| Refrigerant type | R410A |
| Throttle type | Electronic expansion valve |
| Brand | Midea |
Product Advantages
1.Twim rotary compressor
Twim rotary DC inverter compressor uses 30% less power than traditional scroll compressors
whilst also giving a wider operating frequency range, enabling precise control and reducing
running noise levels.

2.Finned tube heat exchanger
High perforance fin-coil type heat exchanger is adopted at air side.
The new designed window fins enlarge the heat-exchanging area, decrease the air resistance,
save more power and enhance heat exchange performance.
Hydrophilic film fins and inner-threaded copper pipes optimize heat exchange efficiency.
The specially coated blue fins enhance durability and protect against corrosion from air, water
and other corrosive agents, assuresa longer coil service life.

3. Easy installation and easy maintenance
All hydronic components are located within the outdoor unit(Mono models).
Refriherant system entirely contained within outdoor unit - no additional refrigerant piping
required(Mono models).
Compact structure, easy for transportation and installation.
Two-door design for easy access to internal components for easy maintenance(Mono 12-16KW
models).

Projects Show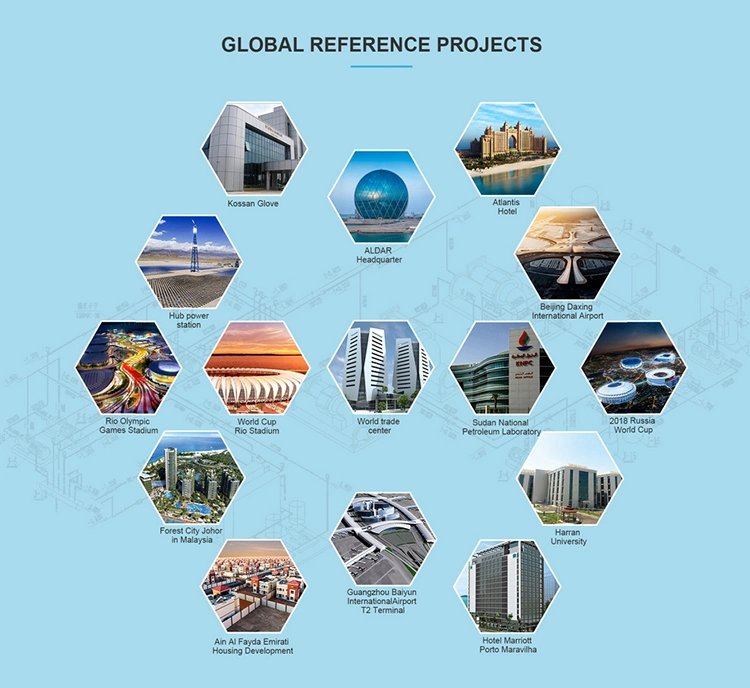 About Beijing Midea Overseas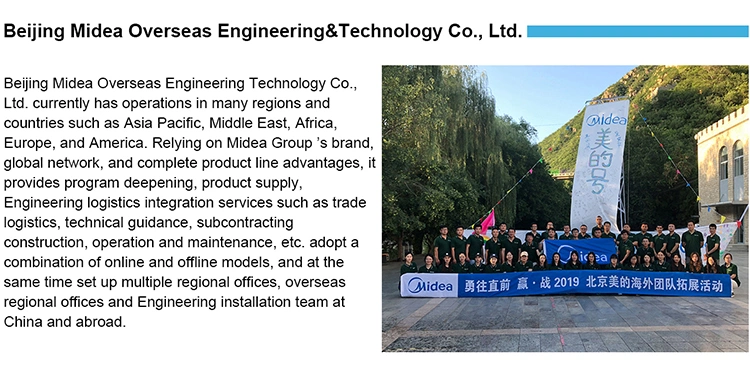 Our Company Advantages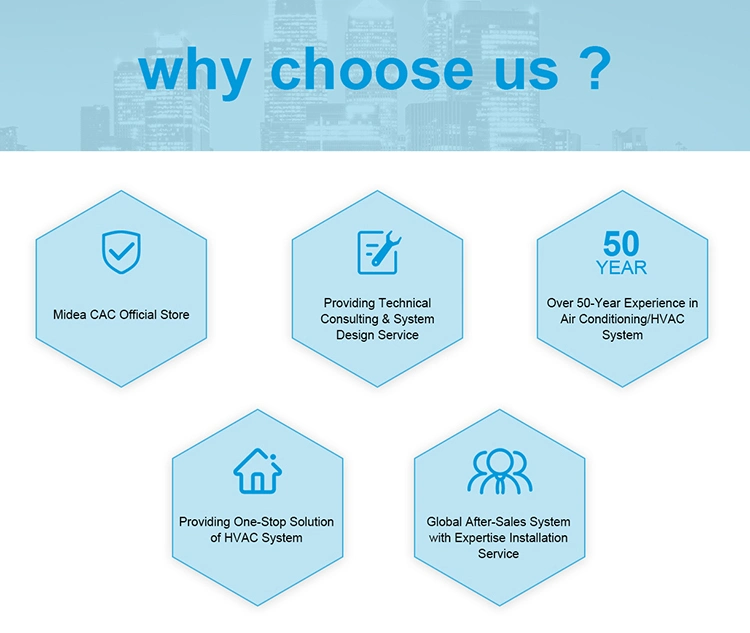 Contact Us