Replace M3/M6/M10/M15/20/Mx25/M30/Clip6/Clip8/Clip10/Ts6/T20/ Plate HeatExchanger/ Heat Exchanger Plate/Heat Exchanger Gasket
We are a professional heat exchanger, condenser, evaporator and heat pump manufacturer
in China, which has more than 15 years experience in HVAC area. Our products have been exported to Europe, USA, Japan and Middle east etc.
Gasket Plate heat exchanger
Packing details:
We accept you package design, if you have special demand, if not, we will provide an individual package for you.
Standard materials
Cover plates: Stainless steel AISI 316
Connections: Stainless steel AISI 316
Plates: Stainless steel AISI 316
Brazing material: Copper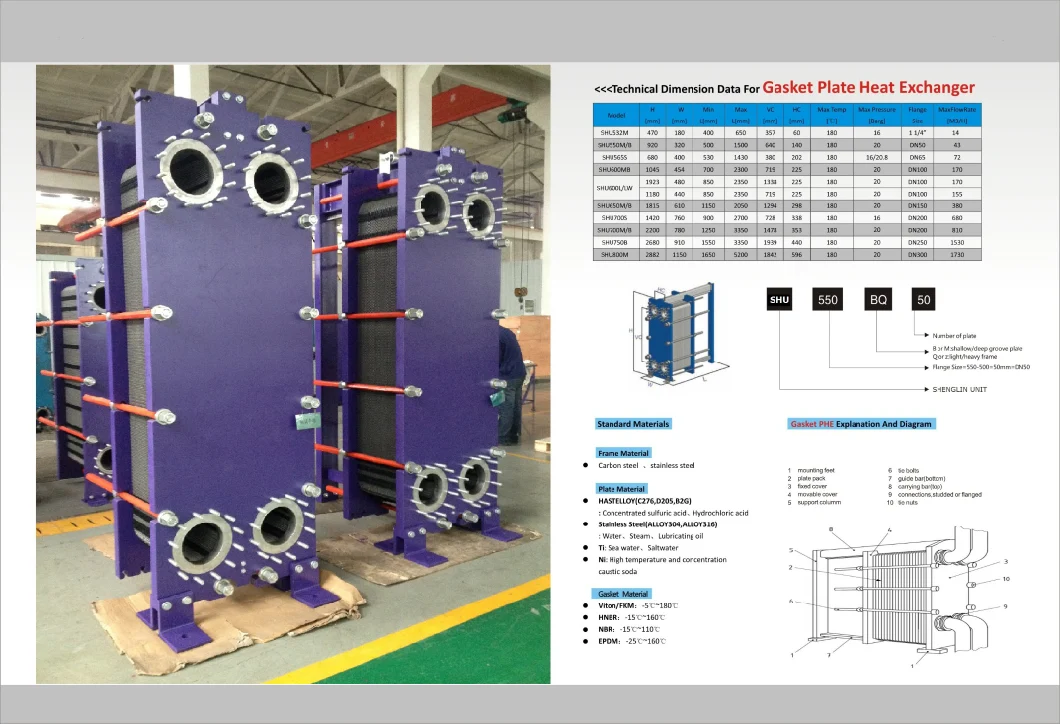 High thermal efficiency
Shenglin heat exchangers provide highly efficient heat transfer thanks to our unique thin plates with optimized chevron pattern, pressing depths and plate material. This provides more efficient and uniform heat transfer as well as uniform distribution of product across the entire surface of the plate. BAODE plates are available in a wide range of designs and sizes.
Easy cleaning and easy to service
Shenglin plate heat exchangers come with features that make cleaning and service easy. Small ports, for example, make Cleaning-In-Place (CIP) possible without requiring the use of specialized pumps. Another great feature is our unique glue-less gasket system using FDA-compliant materials. Gaskets can easily be replaced while plates still hang on the frame, which saves both time and money.
applications:
Cooling and heating of dairy, brewery, beverage and viscous products
And milk pasteurization and pasteurization in some applications
Other optional area