High-Pressure Shell And Tube Stainless Steel Heat Exchanger
The shell-and-tube heat exchanger is composed of a casing, a heat transfer tube bundle, a tube sheet, a baffle (baffle), and a pipe box. The housing is mostly cylindrical, and a tube bundle is installed inside, and both ends of the tube bundle are fixed on the tube sheet.
The two types of hot and cold fluids that perform heat exchange, one flowing in the tube, called the tube-flow fluid, and the other flowing outside the tube, called the shell-side fluid. In order to increase the heat transfer coefficient of the fluid outside the tube, a number of baffles are usually installed in the housing.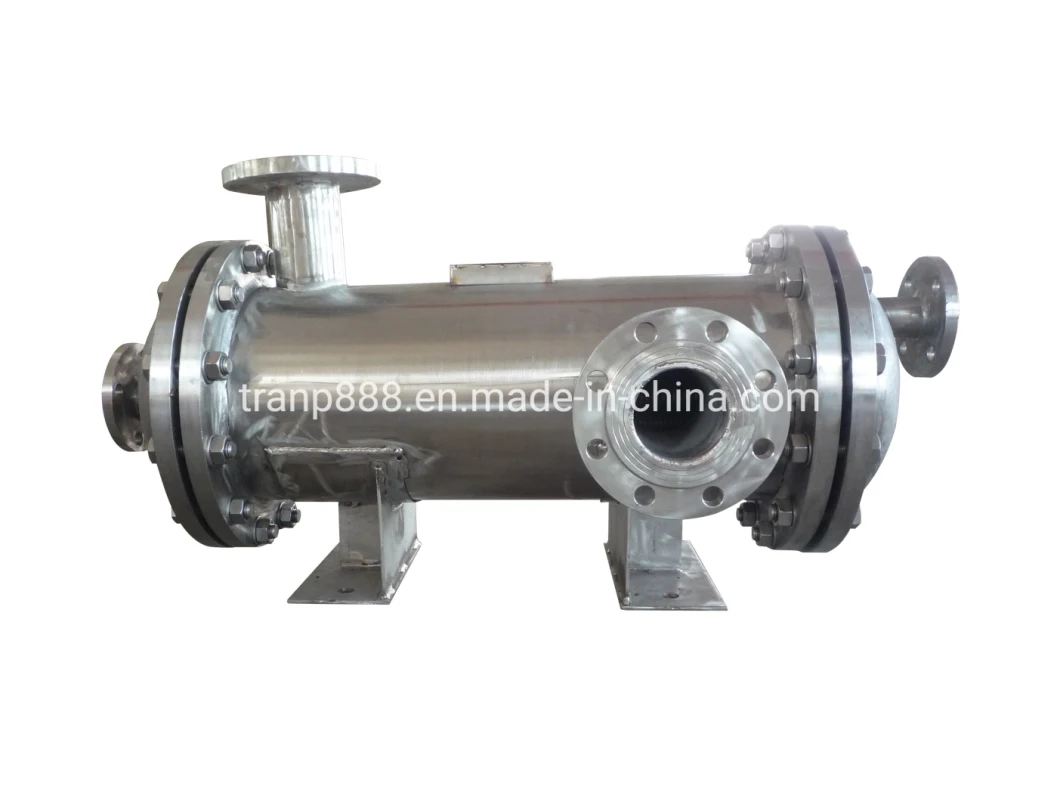 Food grade stainless steel sanitary shell and tube heat exchanger

Profile type

Tuber exchanger

Material

SS304 or SS316L

Capacity

0.1T/H-100T/H (Customized)

Working pressure

0.8Mpa(Customized)

Heating Area/Cooling Area

0.1~20M2

The Diameter of Pipe

Φ6/Φ9/Φ12/Φ16/Φ19/Φ25mm

Inlet Outlet

Φ19~ Φ219mm
1. Tuber exchanger is the equipment that can transfer certain heat from the thermal fluid to the cold fluid. It is the essential equipment to achieve heat exchange and transfer during the production process.
2. Tuber exchanger is mainly used for heating and cooling treatment of material during production in the pharmaceutical industry. Chemical industry, food industry, light industry etc. The lined pipe heat exchanger can be made of SS304/316 etc.
3. Heat exchanging pipes can be naked pipes or spiral pipes, and the minimum size ca be Φ12x1. The connection between pipes and plates can be welding, expanding connecting, or expanding and welding. It also can be designed and produced according to customer various requirements.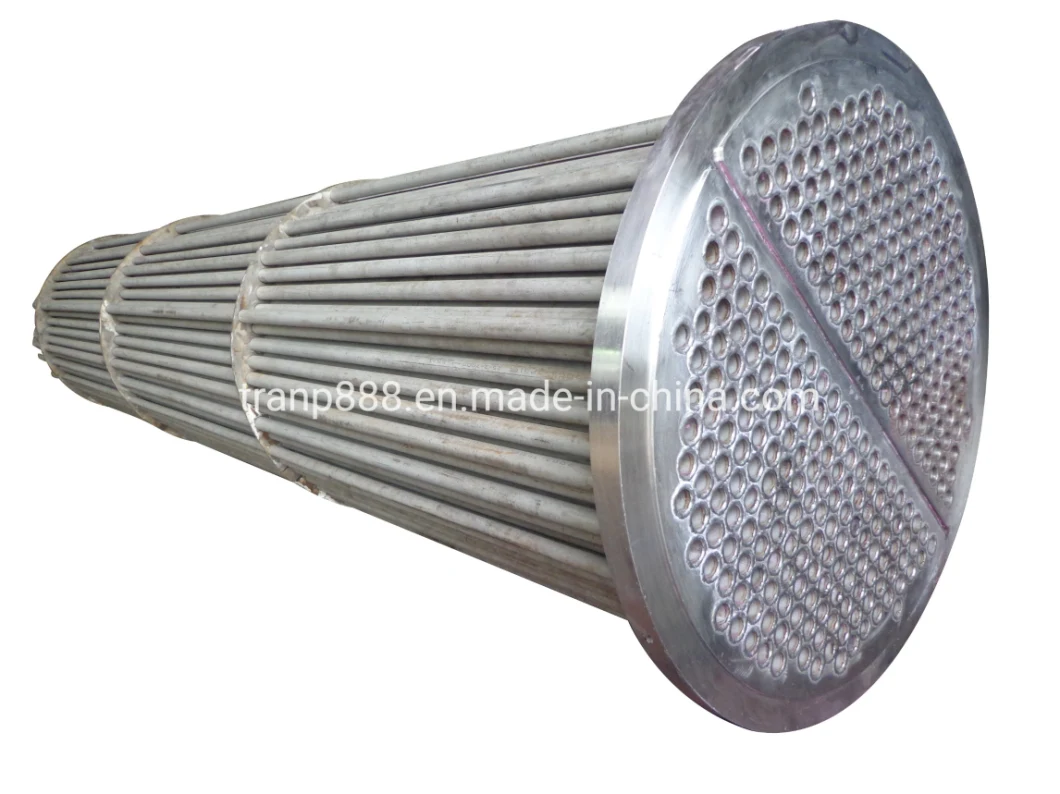 Our advantages:
1. High heat transfer coefficient
2.Not easy to scale
3.Not easy to leak
4.Small footprint
Selection features:
1). Determine the required heat exchange area according to the known flow rates of cold and hot fluids, the initial and final temperatures, and the specific heat capacity of the fluid.

2). When selecting a heat exchanger, pay attention to the pressure level, the operating temperature, and the connection conditions of the interface. Under the premise of pressure drop and installation conditions, the shell-and-tube heat exchanger can be used to increase the heat exchange capacity by using a lengthening type with a small diameter.

3). The pressure drop of the heat exchanger should not be too large, generally controlled between 0.01 and 0.05 MPa;

4). The flow rate should take into account the viscosity of the fluid, the flow rate of the viscosity should be less than 0.5 ~ 1.0m / s; the flow rate in the general fluid tube should be 0.4 ~ 1.0m / s;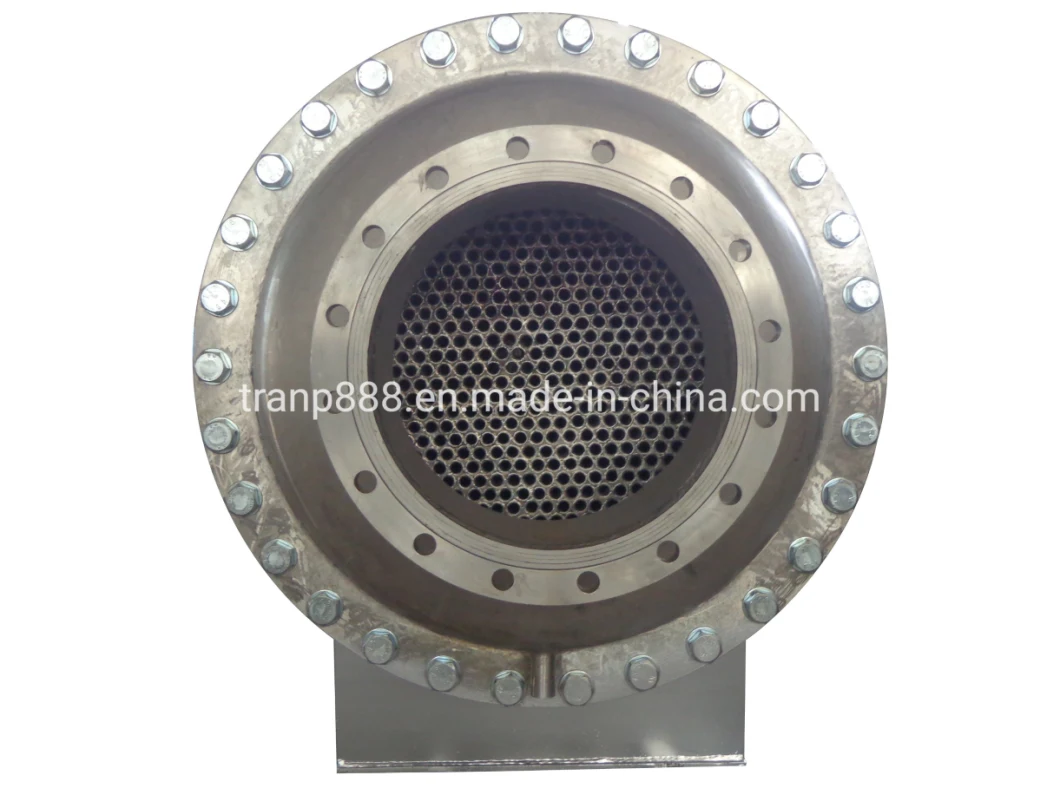 About Warranty:

We promise 10 year guarantee, all reasonable relevant cost will be undertaken by us in the first year if our heat exchanger fails to work due to quality problem, only the free repairing operation guide is available in the rest of the 9 years via E-mail /Fax/Phone


For any more details:
Mr. Feroz